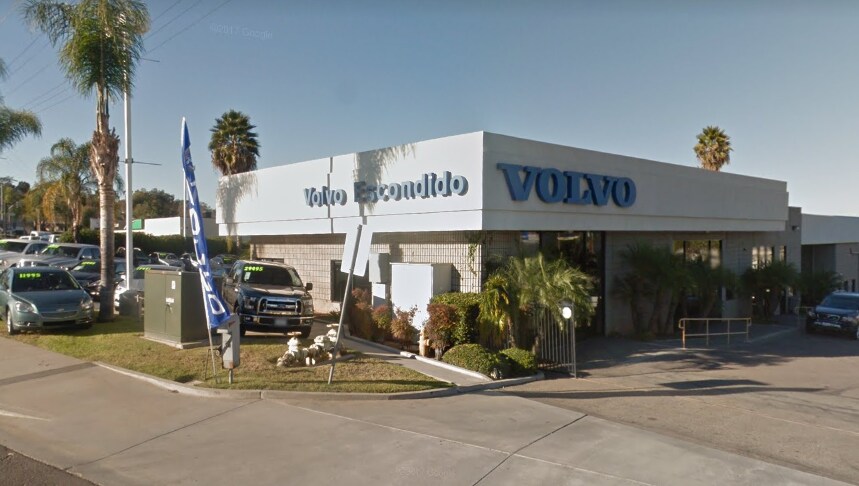 Known as "The City in the Country" here in San Diego County, Poway is a unique city with rural roots in the valley. Whether you're keen on driving luxury or non-luxury brands around Poway, you deserve a local Volvo dealer near you that exceeds your expectations for every automotive need that arises.
Volvo Cars Escondido is the reliable Volvo dealer near Poway, just a short 14-mile drive away. Visit our Volvo experts in Escondido to find out why more Poway customers turn to us for their next new or used vehicle, financing, and service and maintenance.
Find New & Used Volvo Luxury Models for Sale Near Poway, CA
Poway shoppers can pick out their favorite Volvo from our new inventory or pre-owned inventory in Escondido. These new and used cars, wagons, and SUVs embody the latest in luxury, thanks to a long list of premium features. Drive around Poway in any of our new or used Volvos, which include:
Volvo S60
Volvo XC90
Volvo XC60
Volvo XC40
Volvo XC40 Recharge
Volvo XC60 Recharge 
Volvo XC90 Recharge
The Volvo Recharge lineup continues to soar in popularity, as the pure electric and plug-in hybrid SUVs provide Poway motorists with an efficient ride while producing little to no tailpipe emissions. Take home a new Volvo XC40 Recharge or a used Volvo XC90 Recharge. Our used Volvo S60 and Volvo S90 sedans are some of the most budget-friendly luxury vehicles on the market. Larger Poway families in need of more space may enjoy a new Volvo V90 wagon or a Volvo V60 wagon. Both Volvo wagons are great for family trips to the Poway Community Park.
Check out our collection of luxury crossovers, including the new Volvo XC60, or a pre-owned Volvo XC40, a compact SUV. Each Volvo SUV is built for your off-road adventures and trips to the Kumeyaay-Ipai Interpretive Center at the Pauwai hiking trail.
Our used inventory features brands beyond Volvo as well, offering Poway motorists more options for pre-owned cars, trucks, and SUVS.
Get Exceptional Service & Affordable Auto Financing for Your Volvo Near Poway
Most Poway motorists schedule service with our Volvo service center in Escondido due to the expertise that our Volvo-certified technicians provide. We help keep your luxury car running in pristine condition to ensure your safety on Poway roads.
No driver wants a breakdown on their way to Hamburger Factory Family Restaurant, Poway's most family-friendly dining venue. Stay on top of routine maintenance by taking your Volvo to our Escondido service center on a regular basis for oil changes, fluid checks, tire and brake maintenance, engine and transmission upkeep, and more.
Don't forget you can schedule service online or order genuine Volvo parts for your luxury vehicle - all from the comfort of your Poway home.
When Poway customers purchase a new or pre-owned vehicle from our Escondido lot, they'll likely require an auto loan. The financial gurus at the Volvo Cars Escondido finance center can help with that by lining you up with an array of loan options tailored to your budget. Jumpstart the pre-qualifying process by filling out our online finance application.