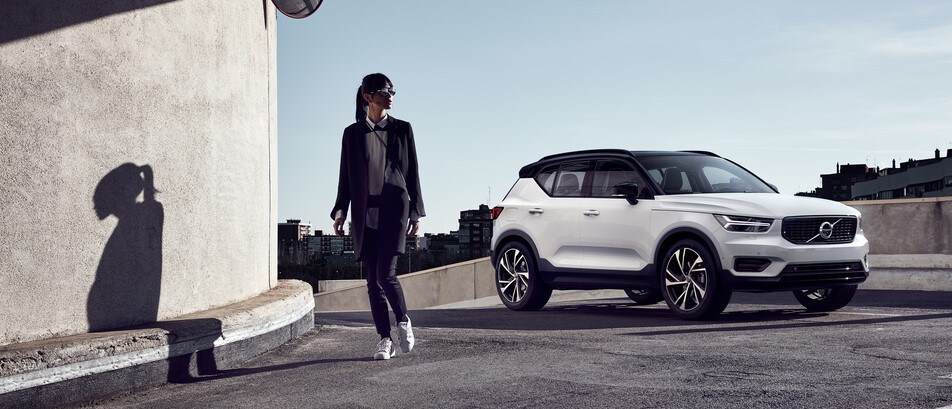 All About the New 2021 Volvo XC40
With a long list of upgrades, the already well-rounded Volvo XC40 gets even more enticing in 2021. Drivers in San Marcos looking for a subcompact SUV with plenty of space and features for five will want to put it at the top of their list. Perhaps the most exciting thing to happen to this vehicle is the introduction of the XC40 Recharge, a completely electric vehicle.
Performance
You'll have two engines to choose from to power your journeys around San Diego. The T4 is a turbo 2.0-liter four-cylinder that will give you 187-horsepower and 221 pound-feet of torque. Paired to this engine is always front-wheel drive. Drivers in Vista can also go with the T5 engine option. These XC40 models are capable of generating 248-horsepower and 258 pound-feet of torque and get all-wheel drive. For an even more athletic ride, consider choosing the R-Design trim level with its sport-tuned suspension.
Interior
The XC40 is designed to give you a luxurious experience. You get well-designed front bucket seats to support you as you travel around Poway. The positioning of the seat offers great forward visibility as well. Available is a rear storage system for added practicality. With this, drivers can fold up the rear floor and create a storage box.
Technology is another thing that makes the XC40 appealing for life around Escondido. The beautiful 12.3-inch driver information display gives you the information you need efficiently. There is also a 9-inch touchscreen that is used to control the infotainment system.
Standard Equipment
Your entry-level choice for the 2021 XC40 is known as the Momentum. It does not skimp on luxury or convenience, coming standard with things like leather upholstery and LED headlights. Also standard for this trim level is a power liftgate to help make life easier.
New Volvo XC40 Frequently Asked Questions
The new Volvo XC40 comes available in three trim levels you can choose from: Momentum, R-Design, and Inscription.
Is the Volvo XC40 reliable?
Yes, the Volvo XC40 is a reliable vehicle . The Volvo XC40 comes with a three-year, 60,000-mile warranty and roadside assistance.
To maintain its luxurious appearance and keep it in good working condition, we urge you to bring it in for maintenance regularly.
Which is better, the new Volvo XC40 or Audi Q3?
While the Audi Q3 is a great competitor, the new Volvo XC40 is a great large SUV.   The Audi Q3 comes with an available 184-horsepower engine and up to 221 pound-feet of torque. The Volvo XC40 comes with an available 248-horsepower engine, up to 258-pound-feet of torque. Both the Audi Q3 and the new Volvo XC40 were tested by J.D. Power for their driving experience, resale value, and dealership experience. The Audi Q3 received a power rating of 67 points while the new Volvo XC40 received a J.D. power rating of 76 points .
Is the Volvo XC40 expensive to maintain?
No, the Volvo XC40 is not expensive to maintain. When you purchase a new Volvo XC40, you receive a complimentary package of your first three years spent driving near Poway or 100,000-miles accrued covered. We suggest that you routinely bring your new Volvo XC40 to our service repair center to keep your model in good condition.
How long will a Volvo XC40 last?
A Volvo XC40 is a long-lasting vehicle. You can drive them well past 100,000-miles around the Vista area.
Learn More and Be the First to Test Drive a 2021 Volvo XC40
Those are just a few of the features available in the 2021 Volvo XC40. There are some standout features against the competition, so we've compared the XC40 to the Volkswagen Tiguan, to give you an idea of those advantages. Reach out to us here at Volvo Cars Escondido today to explore this exciting SUV option further.