ALL NEW VOLVO'S ARE RATED TOP SAFETY PICK PLUS BY THE IIHS
 







1959 - THREE-POINT SAFETY BELT
There can be few men on the planet who have saved as many lives as Volvo engineer Nils Bohlin - he introduced three-point seatbelts into the series production PV544. Since then, it's estimated that over one million lives have been saved as a result of Volvo Cars waiving its patent rights so everybody could benefit.
1972 - REARWARD-FACING CHILD SAFETY SEAT
Remember those early images of astronauts lying on their backs during take-off to even out the forces? Well, that was the basic principle behind our rearward-facing child seats, to spread the load and minimise injury. Then we innovated in 1976 with the child booster seat  and again in 1990 with an integrated booster built right into the seat.
1991 - SIDE IMPACT PROTECTION
Another major step forward for safety came with our Side Impact Protection System, or SIPS. This was an integral part of the car's design and included a very strong structure and energy-absorbing materials on the inside, a cross member in the floor and even reinforced seats. We followed that up in 1994 with another world first, side-impact airbags.
1998 - WHIPLASH PROTECTION SYSTEM
Whiplash is a painful and potentially expensive injury. It's also quite common, so we focused on reducing low-speed collision injuries. The system consists of a very robust headrest close to the occupant's head and a clever seat design that gives uniform support in a collision. The result is that the risk of long-term medical problems are half what they were.
1998 - INFLATABLE CURTAIN
The inflatable curtain was yet another leap forward in safety for Volvo Cars. It's concealed in the headliner and runs from the front to the rear of the cabin - in the event of a side impact, the curtain inflates in just 25 thousandths of a second and can absorb 75% of the energy generated when the head is thrown sideways.
2002 - ROLL-OVER PROTECTION SYSTEM (ROPS)
With the growing popularity of SUVs, we reckoned it was time to introduce our next safety innovation - rollover protection. We tackled the problem from two directions. Firstly, we enhanced our SUVs' stability with a sophisticated electronic Roll Stability Control system and secondly, we improved the car's safety structure with extremely tough boron steel in the roof.
2003 - BLIND SPOT INFORMATION SYSTEM (BLIS)
When drivers change lanes, a moment's inattention can have catastrophic consequences if the driver hasn't spotted another car in the blind spot. So we decided that our cars would watch out for trouble, too - our BLIS system uses cameras and radar to watch for vehicles alongside and offset to the rear of the Volvo. When a car enters the blind spot area, a warning lamp comes on near the door mirror, giving the driver ample time to react.
2008 - CITY SAFETY
Here are some amazing statistics - 75% of all reported collisions take place at speeds of up to 30km/h and in 50% of rear-enders, the driver behind hasn't braked at all. We saw an opportunity to make a great difference - our City Safety system uses laser detection to work out whether a collision with the car in front is likely, and if the driver doesn't brake, the car will do it. And the system works up to 50km/h.
2010 - PEDESTRIAN DETECTION WITH FULL AUTO BRAKE
We want our safety innovations to benefit those outside our cars, too. So we've developed a system - using radar and cameras - that warns a driver if somebody steps out in front of the car, and then brakes automatically if the driver fails to. It's a pretty huge step forwards, too; in the USA 11% of all traffic fatalities are pedestrians, rising to 14% in Europe and a truly astounding 26% in China
 Driven by saving lives
Safe driving is at the heart of Volvo Cars. Our founders said:
"Cars are driven by people - the guiding principle behind everything we make at Volvo, therefore, is and must remain safety." 

Those values remain intact, and in 2008 we set out our vision that by 2020 nobody should be seriously injured or killed in a new Volvo car.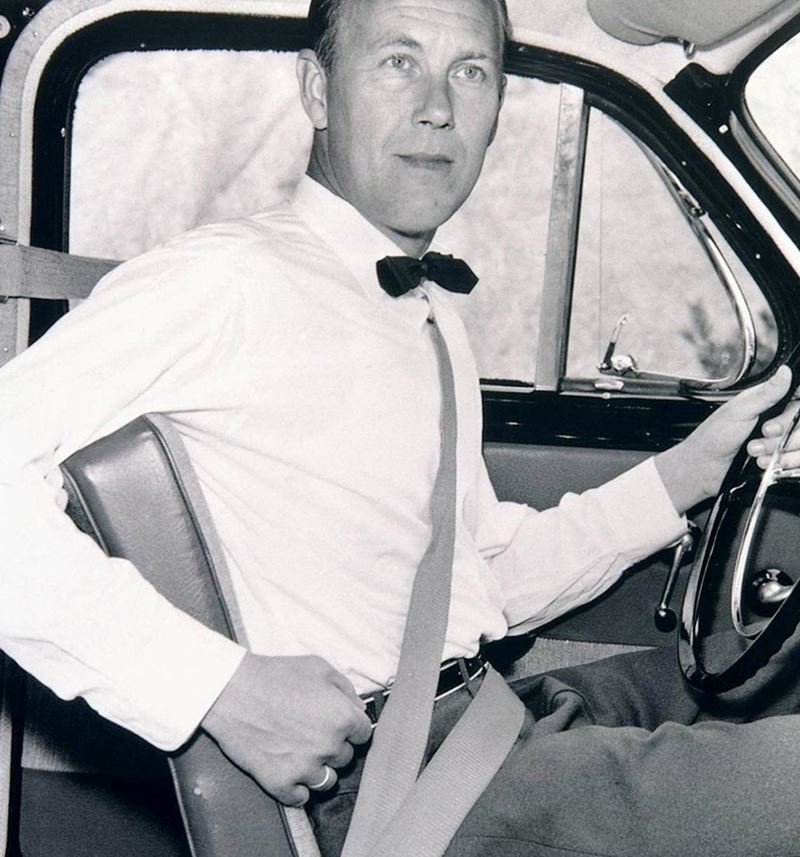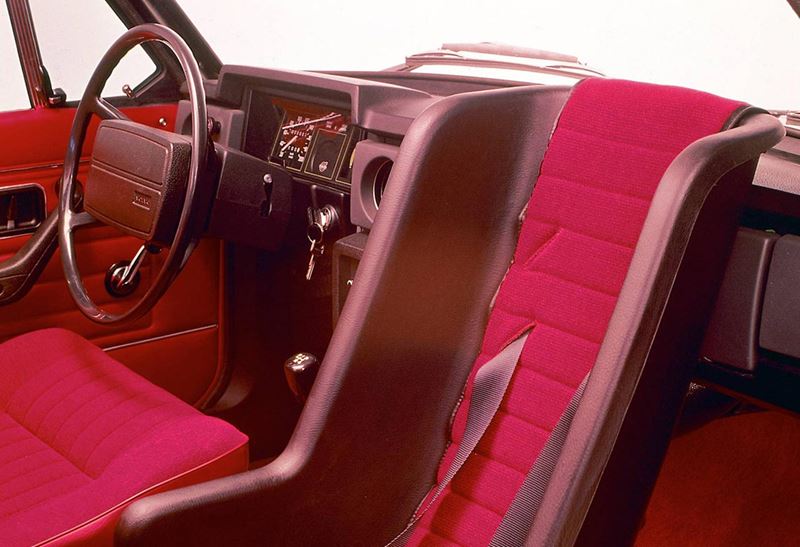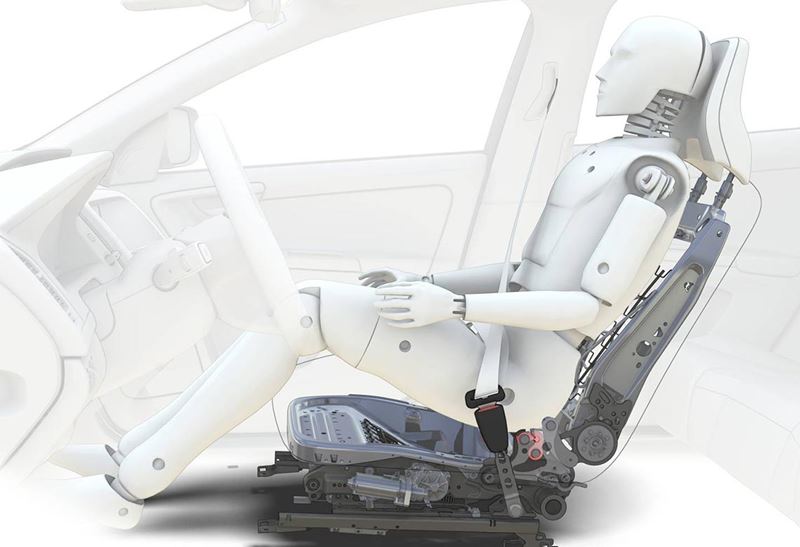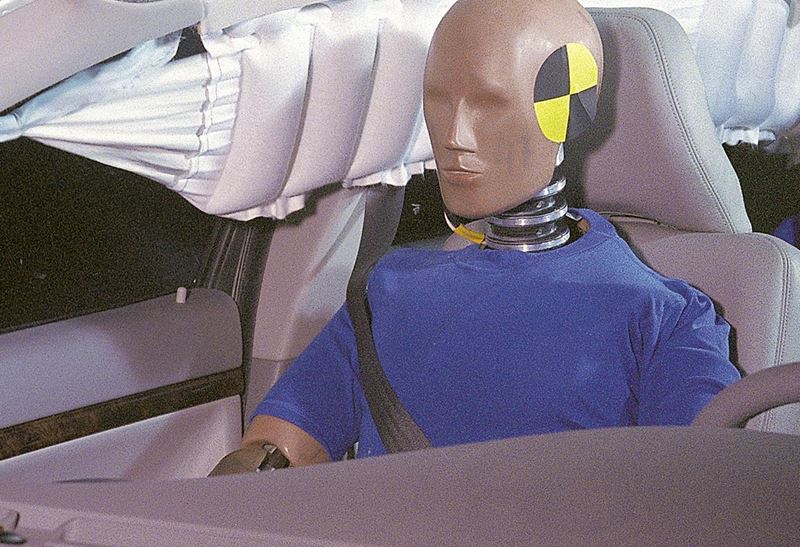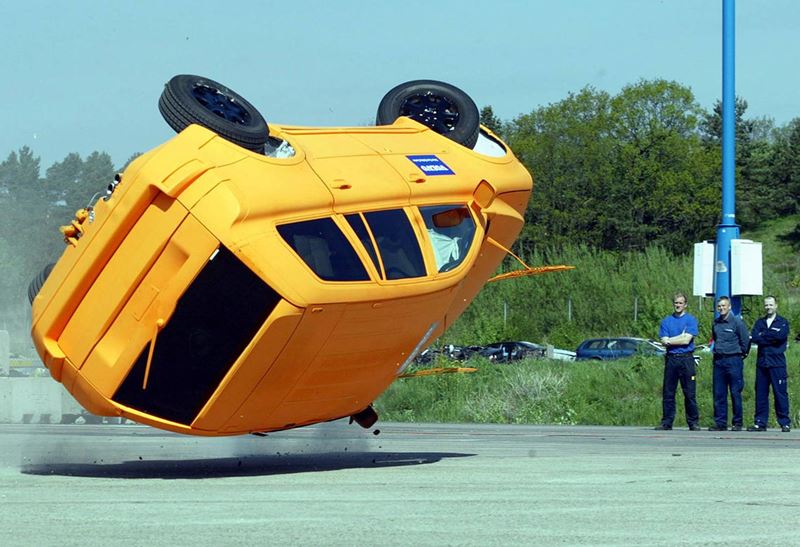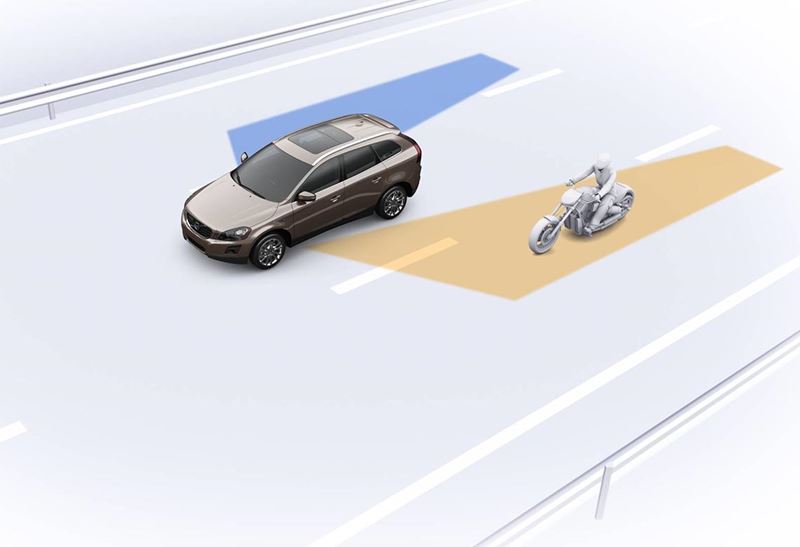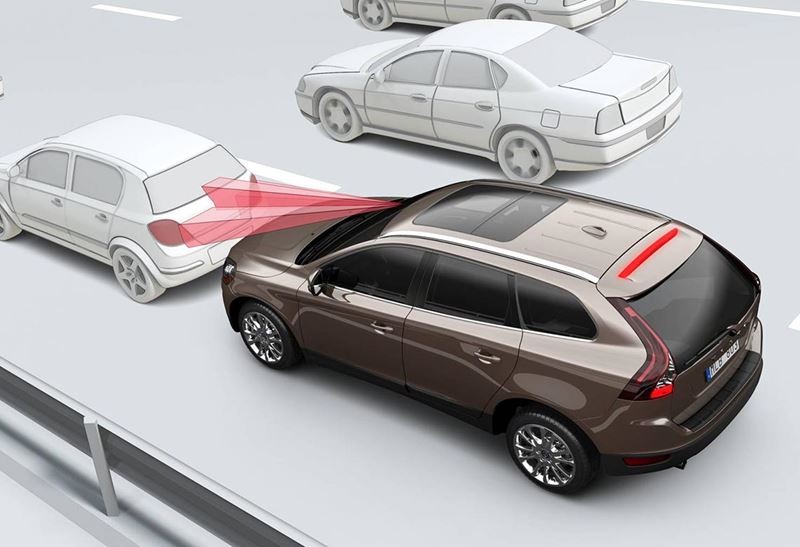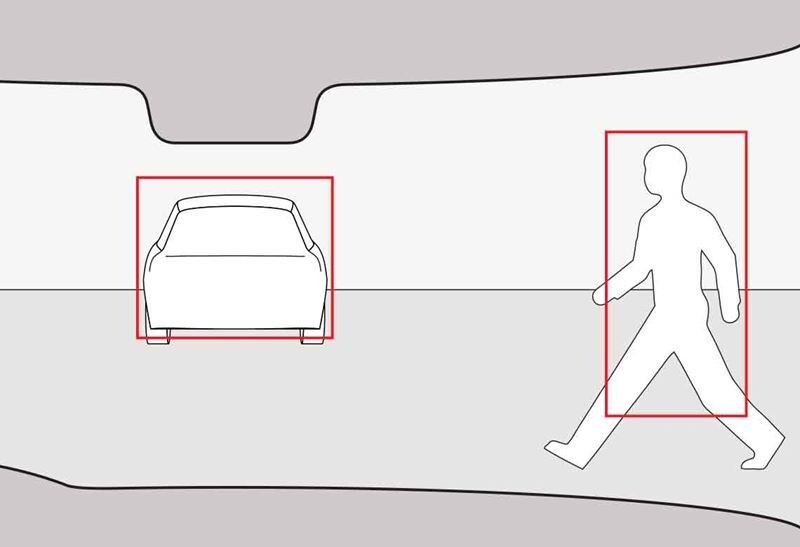 PREPARED FOR THE UNEXPECTED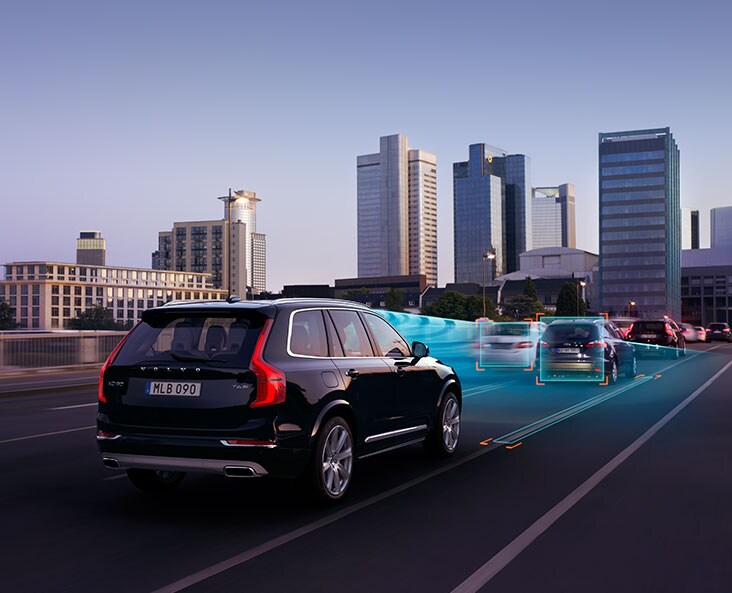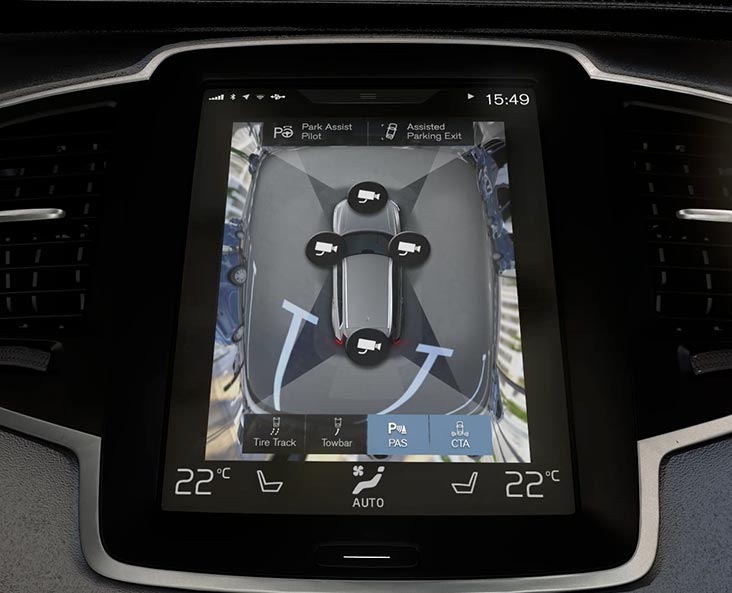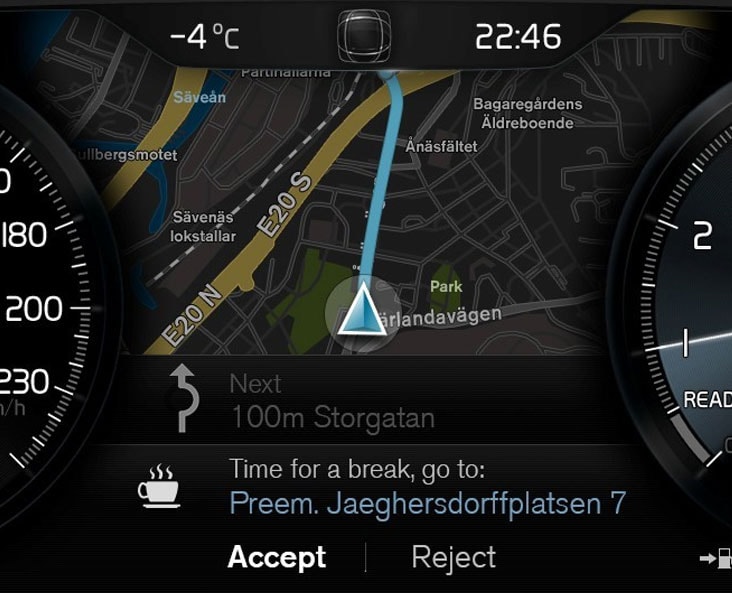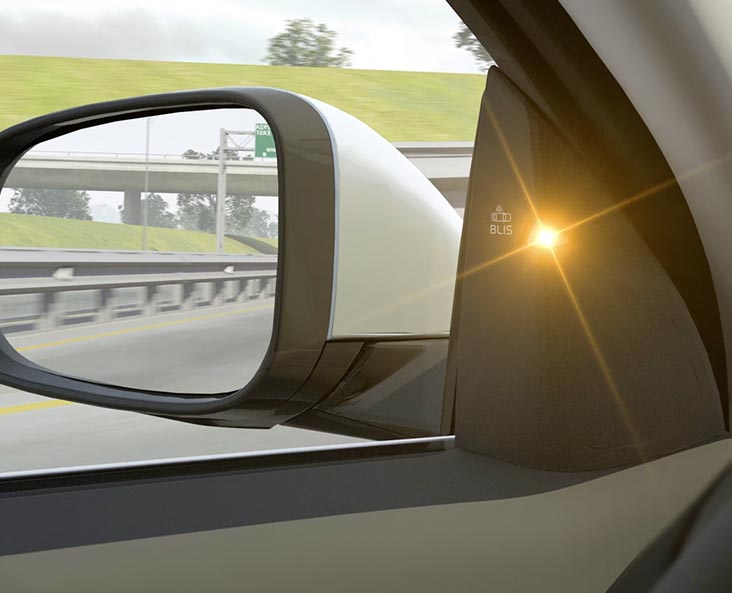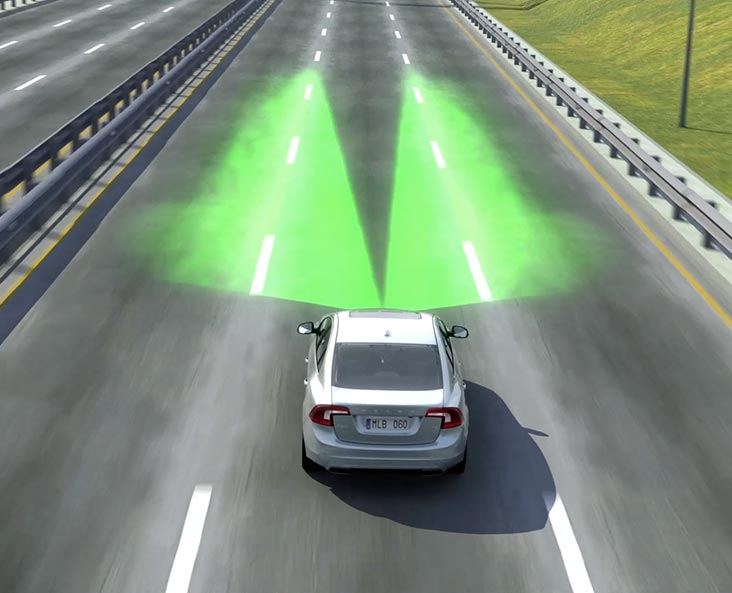 Intellisafe technologies
Safer, more comfortable driving

Every journey is effortless with Adaptive Cruise Control, which automatically maintains a safe distance from the vehicle in front. At speeds below 50 km/h our Pilot Assist technology works alongside this to help you stay in lane with gentle steering inputs.
Bird's-eye view

With 360° Surround View technology you get a bird's-eye view of your car and its surroundings so you can see obstacles all around you. It makes parking and manoeuvring in tight spaces simple.
Staying alert

If you are getting drowsy or inattentive at the wheel, Driver Alert Control will alert you and prompt you to take a break. The Rest Stop Guidance function can even tell you where it's safe to stop.
Confident lane changing

You can change lanes with the confidence that it's safe to do so with our Blind Spot Information System. It uses radar sensors to alert you to traffic around the vehicle.
Keeping you on track

To keep your car safely on course, our Lane Keeping Aid senses if you start to leave your lane unintentionally and gently steers you back on track.